I hope you have been following along with the Last 12 Freebies of 2012 over on
Kelly's Blog
! The team has some amazing freebies for you every day until the end of the year. Today is my day and I have a cluster frame freebie to share with you. Kelly is showcasing her favorite kits, counting down to the one that is her favorite! I chose the kit Sleepy Beauty because Aurora is my 4-year old daughter Sarah's favorite princess.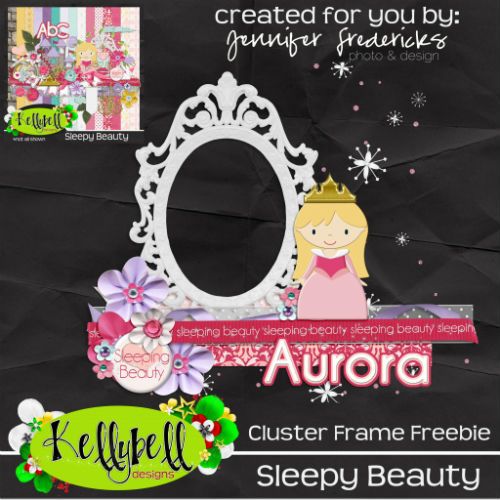 I hope you enjoy the frame, it makes a good word art too (that's how it started out, but then grew!).
I wish you all a very Merry Christmas and a Happy New Year! Go on and make some memories!
DOWNLOAD HERE