The end of the year is fast approaching. With all the holiday festivities coming up, things can get pretty crazy! This November Blog Challenge will be the last one for the year. Kelly is skipping December since it's such a busy month. With this challenge you get to be creative and select your own theme. Kelly's calling it a 'Surprise Me' challenge.
As a special treat, you'll be receiving 2 participation prizes for playing along. CT member Lisa and Jennifer have amazing treats for you. Everyone who submits a layout will receive these 2 participation prizes. And the most outstanding layout will receive a gift certificate to Kelly's store.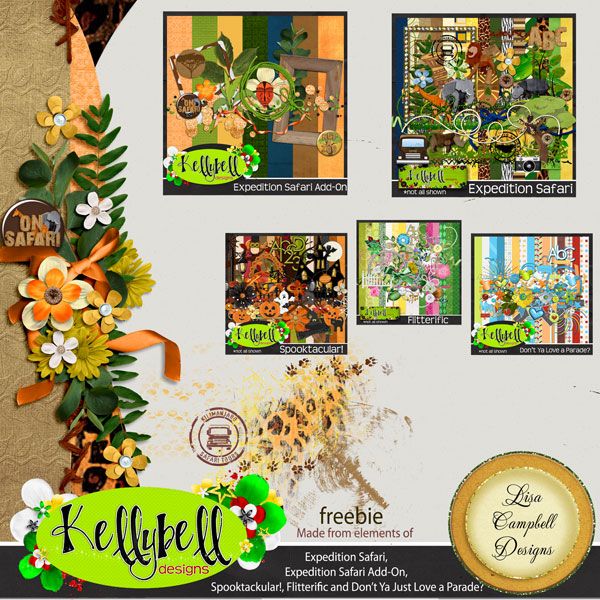 Here are the rules and instructions to participation in the Monthly Blog Challenge:
Scrap a page where you select the theme from a Disney park or cruise. Surprise Kelly with your creativity in how you use her products. Make sure this is a new layout and not one you've already created.
You can use as many photos as you want and include as many elements and papers that you choose. We want to see your creativity sparkle!
Layouts should be made with 100% Kellybell products or freebies (you are allowed to use a template from another designer). You are welcome to submit more than 1 layout.
Post your layout into the Challenges Gallery at Kellybell Designs by midnight EST Nov 30th. Participation prizes will be sent to the email address you have listed with Kelly's gallery.
The most outstanding layout will be announced the first week of December. That's also when the participation prizes will be sent out.
Check your stash to see what Kellybell Designs kits you already own or take some time to browse through Kelly's store to see if you want to pick up a new collection to scrap with. Here are a few of Kelly's kits to use.
These are great for scrapping Fab Five character photos.
You might like these for your princess layouts.
Here's a few for Pooh and his Hundred Acre Friends.
Or maybe you might scrap something in Epcot's World Showcase.
You can find lots of inspiration at Kelly's Blog to give you some ideas of what to scrap for this challenge. Here's my page for the 'Surprise Me' challenge.